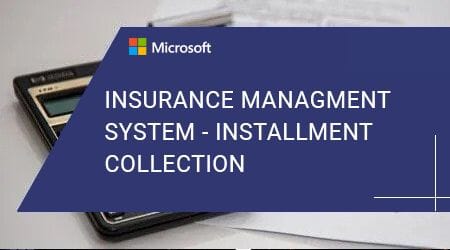 08 Feb

Insurance Management System – Installment Collection
8 FEB 2018
Client
The client is a leading rural based company doing business in immovable properties and agricultural domain offering insurance and network marketing.  Founded in the year 1990 the organization has fast grown with over 40 branches across the country.  The client organization has over 150 Million immovable assets with more than 200,000 members including customers and agents.
Clients concocted a thought
The Client required a solution to make their entire process computerized so that they can avoid all types of manual work, mismatch in records or data and easy accessibility
The client wanted the data between the branches to by synchronize into a single database
Collections of Installments by the agents from the customers doorsteps
What we proposed
The Star Knowledge Technical Team developed application with C, ASP.Net, MS IIS Webserver, MS SQL servers as underlying components. The application was deployed in a handheld device that can be carried by an agent to the customers doorsteps and collect the installment and issue the receipts:
Dynamic Reporting tool: UI to select parameters and constraints and generate receipts
Synchronization of Data: The device can be easily synchronized with the web application for uploading and downloading of the installment data
Results & benefits obtained
The key benefits realized as a result of the successful project include:
Centralized data access
Agent Mobility
Provided Client quicker access and analysis performance information resulting in more timely
Technologies used
C, ASP.Net 2005
2.0 Framework
SQL Server 2008
Client Hospitality Industry Solution Provider Need The Client initiated a strategic objective to develop a new product for their hospitality….
The client is one of the leading Courier Company .in Singapore, Malaysia and Thailand. Clients concocted a thought The Client wanted to automate….
The client is one of the IT Solutions Provider in Singapore. Clients concocted a thought The Client wanted to create a mobile App to support their….