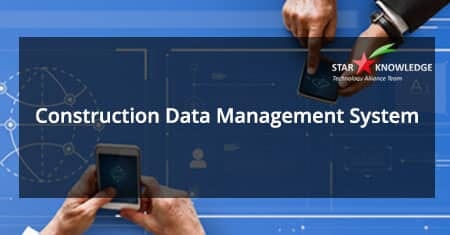 19 Mar

Construction Data Management System
19 Mar 2021
The Client
The client is a large US-based construction company with operations spread globally.
The Need
The client is a large construction company that had several projects under development (commercial and residential) and several acquisitions of land tracts, property rentals to be managed. For this purpose, the organization used several tools and wanted to have a custom solution to bring data from several data sources, manage additional features required for their management and provide required reports in the same interface for the key stakeholders to view real-time data, statistics, property statuses, and associated information.
The Challenge
The client had several software for construction data management such as Procore, Yardi, Salesforce, and SharePoint that housed data for different purposes. The client wanted to simplify the way to access individual data points without having to train the executives and senior decision-makers on the need to learn independent systems.
The system required several data sources to pull the data and manage them in Azure data lakes, provide several reports and BI based on the data gathered, provide custom filters that are personalized to each user, role-based access control to several features based on Azure AD security groups.
The application required several modules that needed to interface and post data to different data sources for maintaining data integrity.
Additionally, the interfaces were required to be designed keeping in mind the accessibility best practices and support for several devices including cell phones and tablets
The Solution
Star Knowledge proposed to build a Net MVC solution on Net 4 8 with ASP net front end and services on Web APIs running on Net The entire solution was required to be designed keeping in mind the security aspects and the cloud approach to ensure future application scalability the web app, web services, database were all hosted on Azure PaaS.
The application involved pulling the data from several data sources and managed in Azure Data lakes for analytics and Power BI reports were generated with reports customized to suit each user role's data The Event Grids were used to pull data asynchronously from several discrete systems and stored in Azure data lakes and Azure SQL based on the data type
The application involved several module developments including Capital Management, Expenditure Management, Construction Pipeline, Rental Reporting and Management, Land Acquisition management, and requisitions module with built-in workflows Additionally, several data tables were designed with role-based data abstraction and personalization of filters and data layers shown including geospatial data.
Finally, the data that was transmitted and received via the WEB API was encrypted and was hosted on the SSH so that was no room for hackers to inject or intercept the configurations. The solution involved created a multi-tunnel setup to create secure channels for communication.
Additionally, the original solution had been facing hurdles with the Operation System types with 32 bit and 64-bit machines which needed to work uniformly. The system also had an air updates package installer setup that can setup the latest updates on the fly.
The Benefits Obtained
Unified Interface that connects with several data sources and systems in place
Personalized data tables and dashboards using PowerBI
Simplified reporting and core feature management
Single sign-on capabilities with Office 365 with role-based controls
Mobile focused solution with architecture planned for future scalability
Ease of data management
Near Real-time data refresh (every few mins) with Event Grids
Technology Stack
ASP.Net
MVC 4.6 now 4.8)
Web APIs
Bootstrap
Bing Maps
Azure Event Grids
Azure PaaS
Azure AD Security
Procore APIs, Yardi Apis
SharePoint APIs
Azure Data Lake
Power BI
Looking for a similar data management solution? Get in touch with us for quick consultation and cloud adoption solutions.
The client is one of the leading development and construction services provider……..
The Client is a Law firm based out of Indiana, USA…..
The Client is a leading IT Service Provider in the USA…..