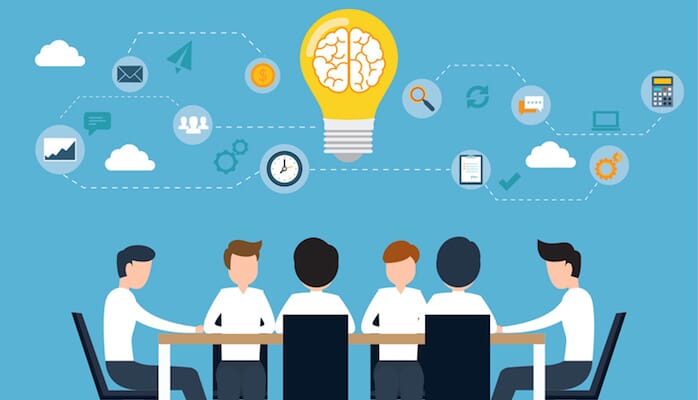 20 Feb

Best Practices for Office 365 Migration
20 FEB 2017
There is a huge debate across the globe on what could be the definition of the fourth revolution. From what I have been seeing for the last couple of months and with my interactions with some of my major clients, I truly believe it is none other than the digital transformation of productivity solutions. Many organizations are looking to move their on-premises collaboration toolsets into Google Apps or Microsoft Office 365 to take advantage of the benefits of the cloud. However, many technology management leaders are usually bogged down by the complexities of what a cloud migration actually entails.
Many CIOs and CTO I interact on a day to day basis have expressed their fears and the nightmares they get thinking of a failed migration. While the fears are authentic, the leaders need a plan of action that would ensure failures are curtailed and all fears are put to rest.
With the move to migrate to the cloud, much like the opportunities, new challenges open up needing smart solutions to address them all. Some of the most commonly encountered ones are mentioned below:
New development environment force you to build customization or forgo them.
Disparities between cloud and on-premises tools require hybrid environments.
Identity and Access Management, Provisioning, and User Monitoring.
Changes to the user experience make user acceptance of the new environment much more difficult.
Decreased physical infrastructure management leads to your re-purposing staff and how can the repurposing increase your productivity.
Today, I will list out some of the steps from my Office 365 migration practice that would be useful to ensure a successful migration. A successful migration would involve three primary phases:
Pre-Migration
Find an implementation partner / ideal Office 365 consultants who understand your current environment and your transformational requirements, assess your environment for compatibility with the new technology, and provides training to employees. Businesses that have successfully deployed Google Apps or Office 365 typically have two things in common:
Technology management leaders work with implementation partners to build a migration plan that anticipates and overcomes challenges brought about by the cloud's differences from on-premises environments.
These leaders and partners ensure success by making the technology shift easy to execute for the technology management staff and thus easy to accept for the end-users.
Select a partner that understands how to weave the cloud into your unique organization
Understand other application workloads and dependencies that can/ would also move into the cloud
Understand the need to move the legacy data sets and data stores and a plan to move and prepare them for the migration
Outline how the cloud platform will benefit your business and get stakeholder buy-in.
Execute the plan and start the migration
Migrate technology management, senior executives first and some other users early to smooth out possible roadblocks.
Move your data in stages to avoid errors that will hinder your users' experience. Migrate your data and apps in parts. Most critical ones need to be moved first or last to ensure smooth co-existence.
Move groups that need to continuously interact together to avoid business disruption.
Post-migration
Communicate early and often how the change will affect workers. Strong communication is the critical factor for a successful migration.
Teach employees what the benefits of cloud technology are and how to obtain them. Hand-holding would be the most important task needed to be taken care of by the implementation partner.
Augment your collaboration environment with tools from the cloud ecosystem.
Measure changes in employee behavior to determine your deployment success. Measure success via the use of dashboards that Office 365 or Google Apps provide and via network traffics.
Explore the nature of the helpdesk and how the support requests and tickets have evolved after migration.
Field a survey before and after the implementation to gauge changes in collaboration behavior and employee satisfaction.
Whether you decide to use google apps and office 365, each present additional implications. Google Apps and Microsoft Office 365 have different value propositions. The former focuses on creating a new way of communicating and collaborating built on technology pulled from the consumer market. The latter promises CIOs symmetry with what they're currently doing on-premises, allowing businesses an easier transition to the cloud. Additionally, the wide range of application connectivity and customization capabilities with the latter, enterprises seeking to tightly integrate their solutions with their cloud deployments would have their answers.
Want to migrate to Office 365? Sign up for our 360-degree Office 365 consulting services to explore the business potential on the cloud.
Do have any thoughts, like how to move your business-critical services securely and dependably to the cloud? If no use our recommendations….
A lot has been written and spoken about Office 365 since its initial release in late June of 2011. Office 365 has been a buzzword since then….
Client A reputed public transport company in Silicon Valley USA having about 16,000 employees' around multiple time zones was using IBM Lotus Notes….